About Us - Meet Our Team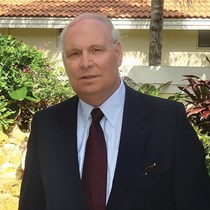 Victor Brett, Fran Borress and Sondra Brett Harley are your dream team to handle all aspects of your real estate needs. Our partnership provides you with so many advantages. We are two people with extensive and varied experiences, two people to discuss things with, 40 years of area residency and most importantly two people who care about our clients. Upon meeting us, you will surely realize our only concern is finding you the house of your dreams. Our biggest asset is our diligence and genuine approach. Conversely, if you are looking to sell your home we have a multitude of ways to expose your listing to the widest range of people. The biggest compliment paid to us is that many of our clients are among our closest friends. Please contact us for a free consultation to discuss your present and future real estate needs.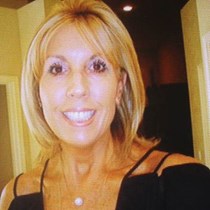 Partners with Victor Brett, "The Father-Daughter Team"
# of Years in Real Estate: since 1993
Area of Real Estate Expertise: Family communities, country clubs, active adult, waterfront
Currently Live In: Woodfield Country Club for 14 years
Additional Info: Marketing Major, FIT and Parsons School of Design
About Lang Realty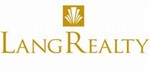 The South Florida Real Estate Experts

For over 2 decades we have been serving the unique needs of South Florida's residential real estate consumers. As one of South Florida's premiere independent residential real estate companies, Lang Realty can find your dream home or sell your home quickly while maximizing value. Lang Realty specializes in:
Waterfront properties along the coastal communities in Boca Raton, Highland Beach, and Delray Beach
Downtown living in Delray Beach, Mizner Park and City Place
Luxury real estate in Boca Raton, Palm Beach Gardens, and Jupiter
Golf & Country Clubs including, Aberdeen, Boca West, Polo Club, Broken Sound, Mirasol, and BallenIsles
Active Adult (55+) real estate in Boynton Beach, Boca Raton, Delray Beach, and Palm Beach Gardens
Lang Realty Delivers Exceptional Service
Only Lang Realty can provide real estate buyers and sellers with an extended list of valuable, exclusive services to make any transaction seamless. Through our affiliation with Lang Management Company, our agents can gain a more thorough understanding of some of Palm Beach County's most exclusive neighborhoods. In addition, Lang Realty has access to the array of professional services available at other Lang companies, including financial officers, horticulturists, maintenance and construction experts.
Our Mission Statement
Lang Realty vows to provide the highest level of residential real estate services to our clients looking to buy or sell within upscale country club communities and residential neighborhoods throughout Palm Beach County by partnering with the finest real estate agents in the area.
The Philosophy of Lang Realty
Lang Realty is dedicated to honesty, integrity and quality in everything we do. We are guided by these principals at all times and they cannot be compromised.